PYD Induction Meeting with Freshmen, Second Semester,37-38
PYD Induction Meeting with Freshmen, Second Semester,37-38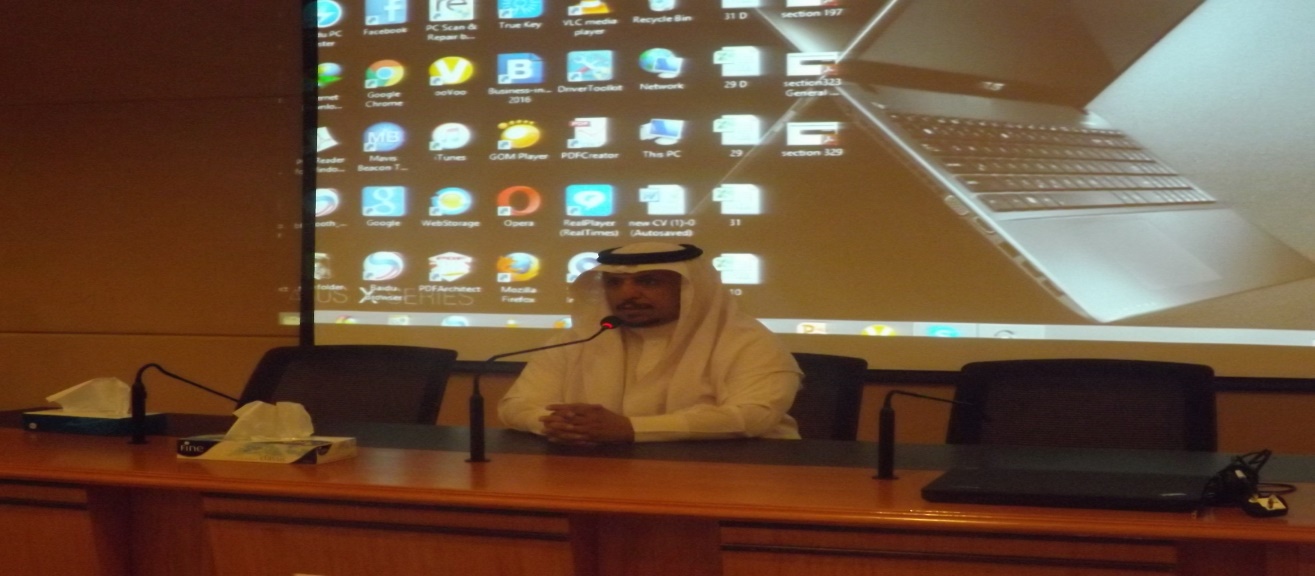 The Preparatory Year Deanship (PYD) held an induction meeting with freshmen for the second semester of the academic year 37-38 A.H. In such a meeting, the mechanism of the study in PYD and majors that can be joined by the students when completing PYD programs were demonstrated. In the two day induction program, academic guidance, quality and development and 2030 Vision were presented in addition to a meeting between the coordinators of the Departments and the students.
At the end of the program, the Dean of PYD Prof.Mansour bin Naif Al-Otaibi met the students, delivering to them congratulations of NU Rector Prof. Dr. Mohammed bin Ibrahim Al-Hassan, on occasion of their admission. The Dean showed the students the importance of the preparatory year, urging them make a good use of time and attend lectures as much as possible and in case of inability of attendance, they can study through Blackboard Learn and virtual classrooms. Then, he responded to all the students' inquiries.
After the completion of the students' program, the Dean of PYD held a meeting year with all the faculty members, confirming the mandatory daily attendance of all faculty members, without exception, and the presentation of lectures in classrooms and laboratories regardless of the attendance of students and commitment to office hours and effectiveness in the lectures. He also focused on the importance of development and quality programs, academic guidance and cooperation with the supervisor and coordinators of development and quality and academic guidance coordinator, and the need to cooperate with students in full compliance in accordance with the university regulations, principles and values that should not be exceeded either by a faculty member or a student.
In the female student section of PYD, the Vice Dean Dr. Muna Saad AL-Biladi held an induction meeting with female fresher, attended by coordinators and faculty members. In such a meeting, the Vice Dean showed the importance of PYD and responsibilities, duties and rights of the students in addition to some academic and scientific advice. Brochures and pamphlets of relevance to PYD were distributed in the meeting.